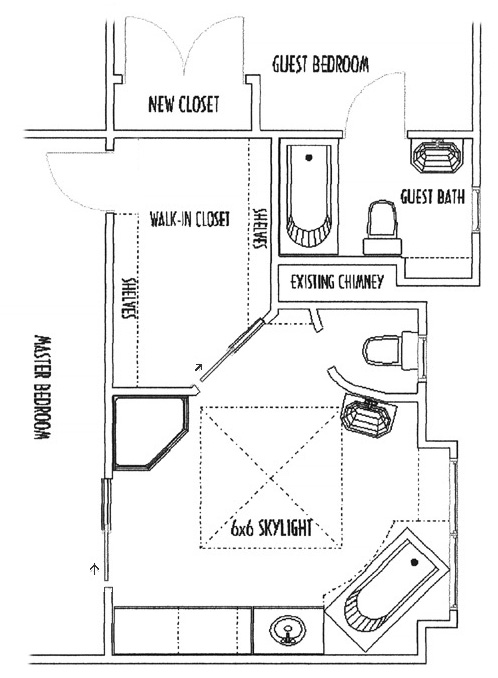 "AFTER" view of the River of Stone floor plan. Note that the dressing room and bathroom have become one room, and the linen closet, shower stall, and guest bedroom's closet have been combined to make a large walk-in closet. A new closet was constructed in the guest bedroom that is both wider and deeper than the one it replaces. You may also notice that the bay window near the bathtub was bumped out 16 inches to open the room up and provide space for a pair of larger windows.

---
Send mail to the webmaster with questions or comments about this web site.
Page developed by HPE
Copyright © 2000 Olson Construction, Inc. All rights reserved.
Revised: April 26, 2000 .

---