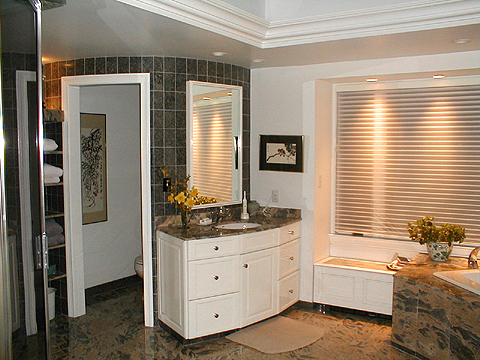 In this shot you can see sink #2 and the cylindrical commode chamber. There is a window in the commode chamber for natural light, as well as an overhead fan/light assembly. The tile used on the cylindrical wall is dark gray to contrast with the streaks of dark gray in the Italian marble floor.
You can also make out the frame of the 6x6 pyramid-shaped skylight overhead in the center of the room.

---
Send mail to the webmaster with questions or comments about this web site.
Page developed by HPE
Copyright © 2000 Olson Construction, Inc. All rights reserved.
Revised: September 16, 2000 .

---