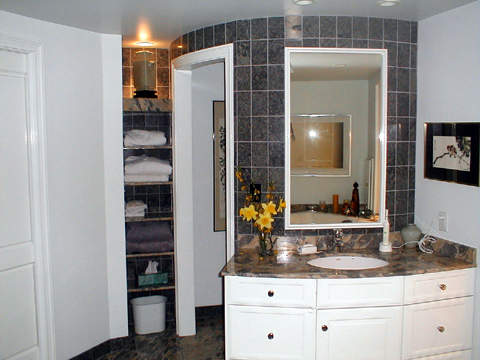 Another view of sink #2 and the cylindrical commode room. Olson designed this bath with an oriental influence, and the owner, a collector of Asian art, wanted a place to showcase some of his favorite Chinese pottery. A small shelf was constructed for linen, but the top shelf is highlighted by a small halogen lamp to show a favorite piece.
The pocket door to the left leads to the walk-in closet. Also note the curved trim above the opening to the commode--this is not easy to do!

---
Send mail to the webmaster with questions or comments about this web site.
Page developed by HPE
Copyright © 2000 Olson Construction, Inc. All rights reserved.
Revised: September 16, 2000 .

---