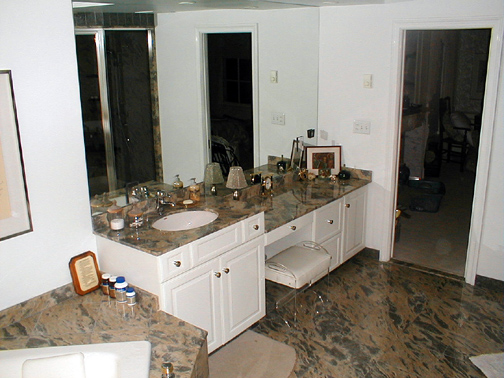 Sink #1 and the vanity are located adjacent to the tub and just inside the bath from the master bedroom. Again, matching Italian marble is used for the countertops, this time in large slabs rather than 12x12 squares as on the floor and bathtub platform. The vanity is approximately 8 inches lower than the sink to facilitate a seated position. Note countersunk sink basin.

---
Send mail to the webmaster with questions or comments about this web site.
Page developed by HPE
Copyright © 2000 Olson Construction, Inc. All rights reserved.
Revised: September 16, 2000 .

---