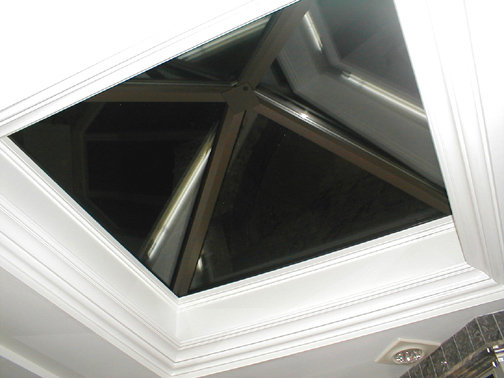 Overhead in the master bathroom is this dramatic 6x6 pyramid-shaped skylight, highlighted by four white neon tubes recessed in the frame. During the day, the skylight allows plenty of natural light into the room, while at night, it creates a dramatic effect, with or without the neon lights on. The owners have remarked that it is like having their own observatory at home.
Also note the heat lamp set into the ceiling above the shower door opening--a nice touch on cold winter mornings!

---
Send mail to the webmaster with questions or comments about this web site.
Page developed by HPE
Copyright © 2000 Olson Construction, Inc. All rights reserved.
Revised: September 16, 2000 .

---