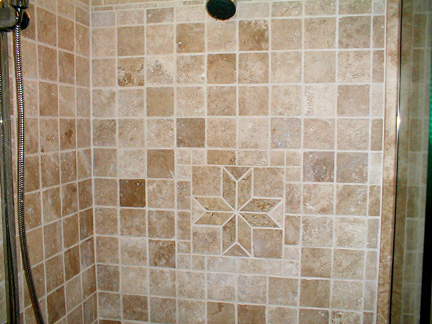 Detail view of the medallion set into the shower wall. This pattern is repeated on the floor's boarder.


---
Send mail to the webmaster with questions or comments about this web site.
Page developed by HPE
Copyright © 2000 Olson Construction, Inc. All rights reserved.
Revised: June 29, 2000 .

---