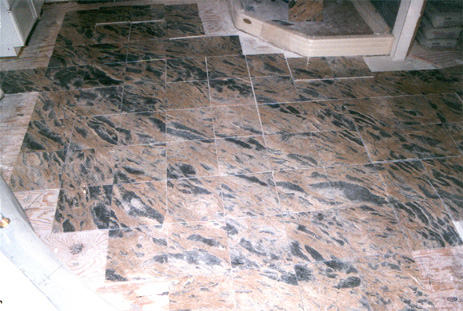 Detail of marble tiles that comprise the floor. This is where the River of Stone bathroom gets its name. Note the almost fluid appearance of the tiles and the way that they seem to flow into one another. This was one of the most demanding and time-consuming portions of the project, and if even one tile was damaged or cut incorrectly, it would have destroyed the entire look of the floor.
---
Send mail to the webmaster with questions or comments about this web site.
Page developed by HPE
Copyright © 2000 Olson Construction, Inc. All rights reserved.
Revised: July 15, 2003 .

---