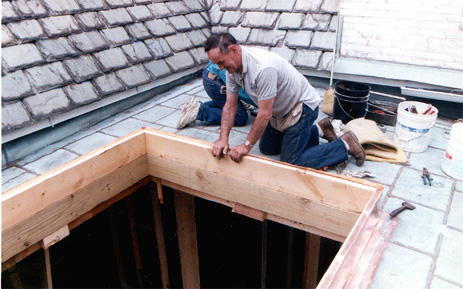 Installing the 6x6 skylight. The original roof of the bathroom was copper sheeting (circa 1937), and to maintain an original look, copper with lead solder sealant was used as flashing around the skylight as well. Here workers install the 2x12 headers and complete the installation of the flashing.
---
Send mail to the webmaster with questions or comments about this web site.
Page developed by HPE
Copyright © 2000 Olson Construction, Inc. All rights reserved.
Revised: July 15, 2003 .

---