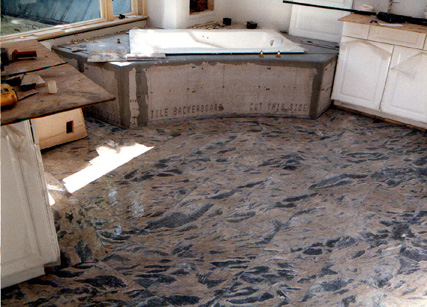 Another, later view of the floor and whirlpool tub platform. At this point, most of the cabinets have been installed, the plumbing is complete, and the floor has been fully fitted. The tub has been test-fit in the platform, which is now covered in tile-specific backboard, which is stronger and more flexible than standard water-resistant drywall or sheet rock.
---
Send mail to the webmaster with questions or comments about this web site.
Page developed by HPE
Copyright © 2000 Olson Construction, Inc. All rights reserved.
Revised: July 15, 2003 .

---