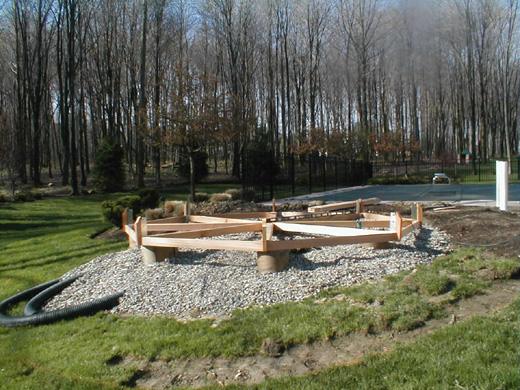 Here's the foundation of the Gazebo. First nine concrete pillars were set into the ground, then the floor joists were secured to the concrete to provide a solid base. The black tubing to the left is drain conduit designed to keep water from collecting under the foundation and damaging the concrete. You can also see the swimming pool in the background.

---
Send mail to the webmaster with questions or comments about this web site.
Page developed by HPE
Copyright © 2000 Olson Construction, Inc. All rights reserved.
Revised: May 09, 2000 .

---