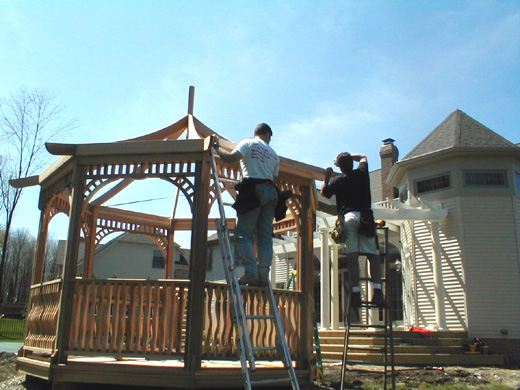 Here the wall sections have been erected and workers are installing the ceiling rafters for the first roof tier. Note the curved contours of the rafters which gives the gazebo its Japanese flavor. The modular roof sections, though initially flat, adhere to the contours, creating the curved roof line seen when the gazebo is complete.

---
Send mail to the webmaster with questions or comments about this web site.
Page developed by HPE
Copyright © 2000 Olson Construction, Inc. All rights reserved.
Revised: May 09, 2000 .

---