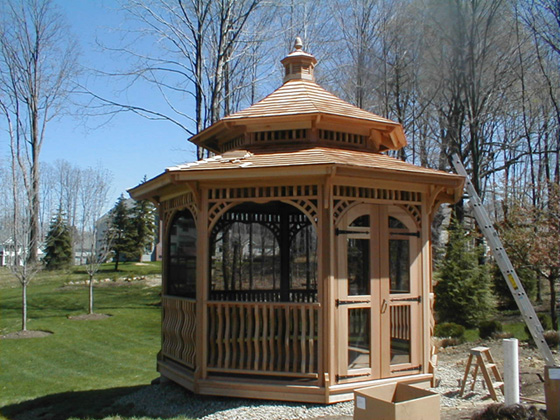 This is the nearly completed gazebo, fitted with screens and doors. Note the completed roof sections, with their gently curving rafters to mimic a Japanese garden pagoda. Interestingly, this gazebo is completely screened, from the obvious openings to the floor (under the floorboards) to the small openings in the upper tier and cupola on the roof. This should be a very comfortable, insect-free environment for summer fun.

---
Send mail to the webmaster with questions or comments about this web site.
Page developed by HPE
Copyright © 2000 Olson Construction, Inc. All rights reserved.
Revised: May 10, 2000 .

---