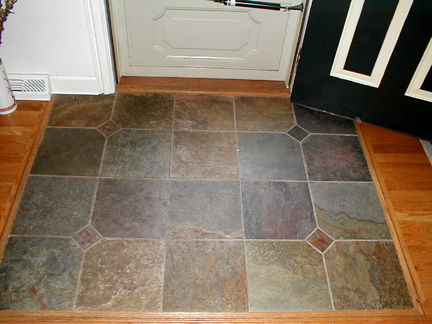 Detail view of the tile in front of the back door. Since this door was the family's primary entry to the house, we felt that a tile floor area would be more durable than the wood floor in the rest of the addition. The tile is limestone. Interestingly, the small squares were added after the pad was finished, to add visual interest to the floor.
---
Send mail to the webmaster with questions or comments about this web site.
Page developed by HPE
Copyright © 2000 Olson Construction, Inc. All rights reserved.
Revised: June 29, 2000 .

---