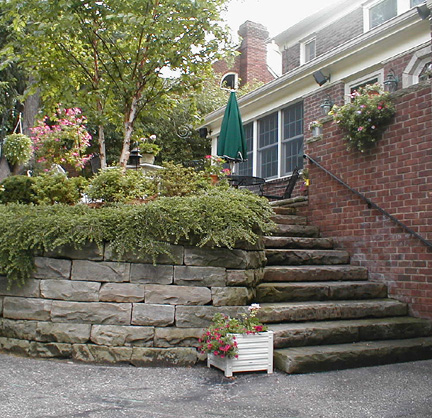 New steps and retaining wall were built to accommodate the new patio area, which was raised to the level of the new addition. The wall uses no mortar between the stones, and was hand-fitted from larger stones, some new and some left over from the original wall.

---
Send mail to the webmaster with questions or comments about this web site.
Page developed by HPE
Copyright © 2000 Olson Construction, Inc. All rights reserved.
Revised: June 29, 2000 .

---