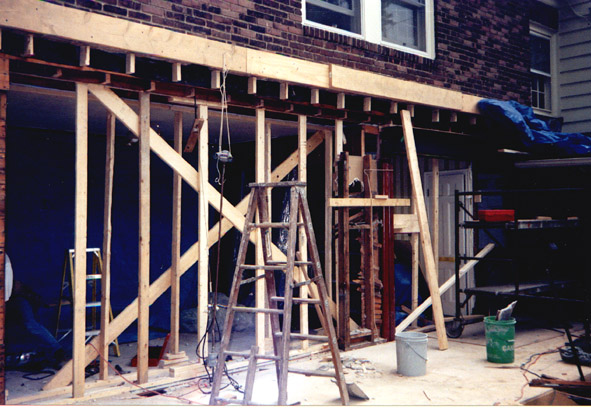 At this point, the entire exterior wall has been removed and the opening reinforced with additional 2x4s. The addition's subfloor has already been laid and is visible in the foreground. The header which supports the roof and the top of the opening has also been installed.

---
Send mail to the webmaster with questions or comments about this web site.
Page developed by HPE
Copyright © 2000 Olson Construction, Inc. All rights reserved.
Revised: June 29, 2000 .

---