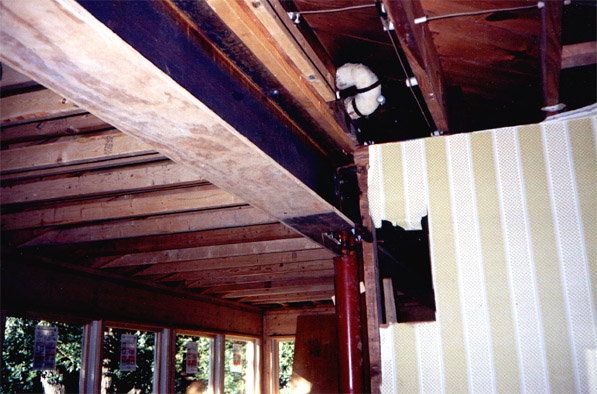 View from the interior as the framing is complete. Note the steel jack and I-beam holding up the original wall section and 2nd floor, and the 2x10 ceiling joists over the new portion of the room. The windows were custom-made to match the windows in the rest of the house, but with modern insulation properties.

---
Send mail to the webmaster with questions or comments about this web site.
Page developed by HPE
Copyright © 2000 Olson Construction, Inc. All rights reserved.
Revised: June 29, 2000 .

---