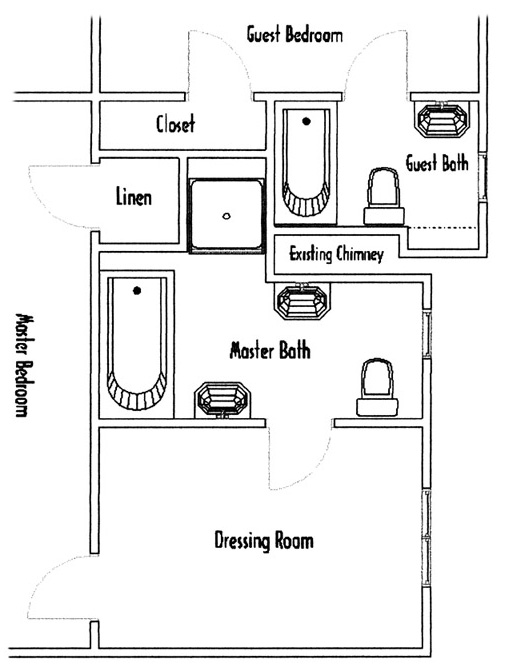 Original floor plan of the River of Stone bathroom. Compare the separate dressing and bathrooms and the lack of closet space for the master bedroom (the linen closet was the only closet in the master bedroom) to the open layout of the remodeled bath. The master bath was small and claustrophobic, with natural light coming from only one small window. With the dressing room being seldom used, the final plan was a logical extension of this area. Also notice that the Guest Bath shown above is the bath profiled in the Recycled Elegance section.

---
Send mail to the webmaster with questions or comments about this web site.
Page developed by HPE
Copyright © 2000 Olson Construction, Inc. All rights reserved.
Revised: April 26, 2000 .

---